Accredited Investor
Florida Accredited Investor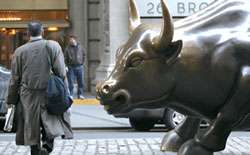 The state of Florida requires loans to be sold to an accredited investor as defined in 17 C.F.R. ss.230.501 et seq. The Securities Act of 1933 provides numerous exiptions as listed below which will allow you to invest and purchase Florida loans legally as long as you meet at least "ONE" of the requirients.


The federal securities laws define the term 'accredited investor' in "Rule 501 of Regulation D" as:
A bank, insurance company, registered investment company, business Development Company, or small business investment company;
An iployee benefit plan, within the meaning of the Employee Retirient Income Security Act, is a bank, insurance company, or registered investment adviser makes the investment decisions, or if the plan has total assets in excess of $5 million;
A charitable organization, corporation, or partnership with assets exceeding $5 million;
A director, executive officer, or general partner of the company selling securities;
A business in which all the entity owners are accredited investors;
A natural person who has individual net worth, or joint net worth with the person's spouse, that exceeds $1 million at the time of purchase;
A natural person with income exceeding $200,000 in each of the two most recent years or joint income with a spouse exceeding $300,000 for those years and a reasonable expectation of the same income level in the current year; or
A trust with assets in excess of $5 million, not formed to acquire the securities offered whose purchases a sophisticated person makes.
This information is provided as a service to investors. It is neither a a legal interpretation nor a statient of SEC policy. If you have questions concerning the meaning or application of this or any particular law or rule, please consult with an attorney who specializes in securities law.
Accredited Investor Registration
At LandAmerica Financial we provide access to all our deals, you must register here first.
Once registered, you will have access to your own private secured account. You will be able to access all the available Mortgage Offerings by LendAmerica Financial. You will be able to view each Mortgage Offering in detail and decide on which one to invest.
For further information please contact: Jorge Garcia-Pulido, President/CEO 305-796-4799
News Letter Sign up